Koycegiz, Dalyan and Gocek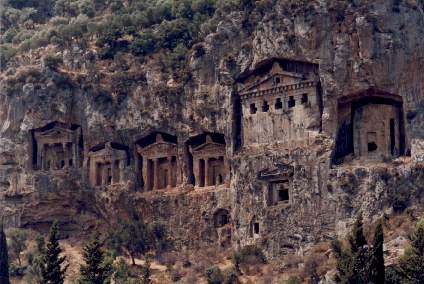 Caunos
The town of Koycegiz lies at the northern end of a lake of the same name and is joined to the Mediterranean by a natural channel. This unique environment is being preserved as a nature and wildlife sanctuary. A road shaded with aromatic frankincense trees eads to the tiny village of Dalyan on the inland waterway. The maze of channels is easily exploret by boat as you immerse yourself in this tranquil dream world. The restaurants which line tne waterways specialize in delicious meals of fresh fish. High on the cliff face, at a bend in the river,above the fascinating ancient harbor city of Caunos, magnificent tombs were carved into the rock. The Dalyan Delta, with a long, golden sandy beach at its mouth,is a nature conservation area and a refuge for sea turtles (Caretta Caretta) and blue crabs.


At Ekincik, a delightful yacht mooring,you can enjoy the breathtaking beauty of this area. Only a half hour's drive from Dalaman Airport, Sarigerme has wonderful sandy beaches, and a p1easant holliday village discreetly situated in a pine forest. Tne Dalaman River is the best for rafting and the best time for rafting is between May and October.

The road to Fethiye wins up and down hills through a heavily forested region that offers occasional glimpses of the sea and an islet or two basking in total seclusion. The Gulf of Gocek and its friendly marina is one of the Mediterraneans best sai1ing spots. Dotted with islands and indented with many coves, its land and seascapes are irresistible.

The ruins of Arymaxa, an ancient city at the southern tip of the gulf,lie at the edge of the azure waters. Opposite on Tersane Island, stand Byzantine ruins,incluoding those of the ancient shipyards.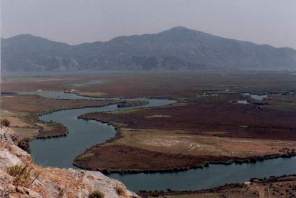 The waterway between
two sea side,
Dalaman (Caretta Carrettas place)
and Iztuzu



This site prepared by Tayfun Kalyoncu on 28.02.1997 and last updated on 01.05.1999.
For any comments and suggestion please send an e-mail using the form at page mailform.html
---