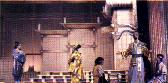 The Izmir Cultural Center hosts opera and ballet performances as well as musical concerts. The city is home to the Aegean Philharmonic Orchestra and boasts a thriving theatrical community.
For many years Izmir has enjoyed a reputation as a cosmopolitan city of culture.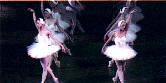 During the annual Izmir International Festival, international and local artists perform at various venues in the city and surrounding area, including the theatre at Ephesus.

Take a horse-drawn carnage along the promenade during the day and afterwards spend the evening in the lively atmosphere of the bars and cafes around Kordonboyu, Passport Pier and Karsiyaka.